Finding a luxury high heel at non-luxury prices is always a plus. But now you are home with your new pumps, and the pain starts to set in. what do you do? It would be passed if you had the best high heel shoe stretcher in your closet. Below you will find all our favorite shoe stretchers, so you can shop in confidence and know that they will last a lifetime.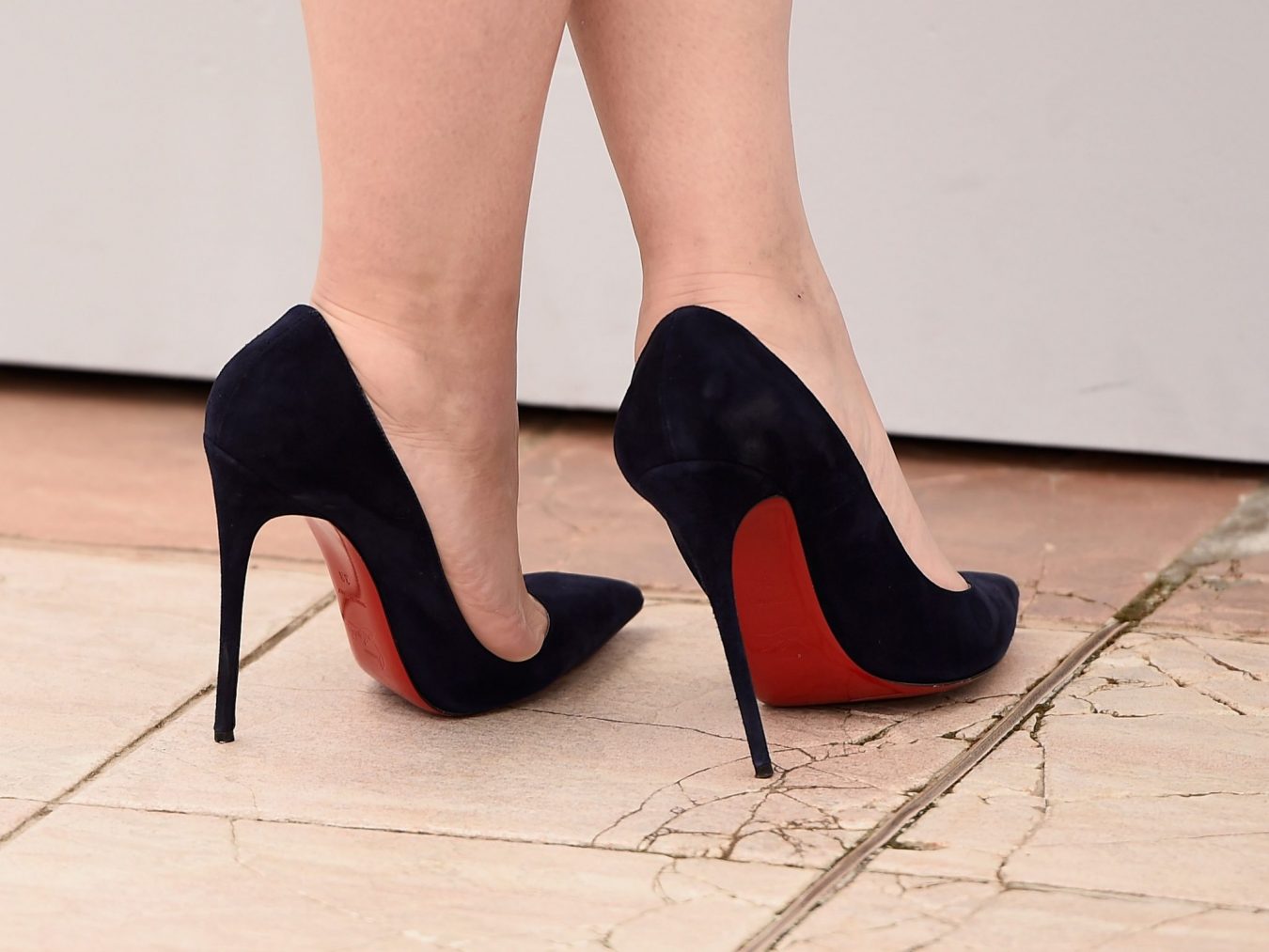 Best Shoe Stretcher for High Heels [Picks for April 2022]
Cobbl

e

r's Best Pick

for Best Shoe Stretcher for High Heels
This heel shoe stretcher transforms any pair of high-heeled shoes into perfectly fitting, comfortable shoes. Don't spend weeks breaking in new shoes with these pumps stretchers; they can stretch your shoes both in width and length. The front and back section is made of sturdy polyurethane plastic, and all the mechanical parts are constructed from stainless steel with nickel plating. These outstanding shoe expanders will last for years to come.
Received 4.7 stars out of 5 in customer reviews
BEST FEATURES
Relieve pain caused by bunions or corns using the individual pressure relief pods (included) at the desired location.

Durable Build, Made from rigid polyurethane plastic & premium steel shaft

plastic

Two-year guarantee, Stretch and Maintain the length & width of your shoes to provide a roomier, more comfortable fit, all day long.

Sold as a single stretcher, it can be used for right or left shoe

Instructions included
Cobbler

'

s Best

Women's High Heel Boot Stretcher
If you are someone, who loves to wear high heels or stilettos, then you would know how painful it is to walk on if they don't fit right. If you have a lot of stilettos in your closet or if you love to buy them, you can look for the best high heel boot stretcher. This boot stretcher will make your heels comfortable to wear in no time.
Received 4.8 stars out of 5 in customer reviews
BEST HIGH HEEL SHOE STRETCHER FEATURES
This device is made out of beech wood.
With the help of this, you can stop wearing the heels that hurt your feet for style.
It will help you to be safe from blisters and skin irritation.

Includes High Heel Boot Stretcher + 4 oz. Shoe Stretch Spray

Designed for stretching the width of high-heeled boots.

Hardware is made from sturdy stainless steel parts.

Inserts can be placed in pre-drilled holes for spot relief.
Cobbler's Best

Ladies High Heel Shoe Stretcher
Get a customized fit for your feet without your feet doing the painful work. With this high heel shoe stretcher, your pumps will fit perfectly. Spot inserts are provided to expand targeted areas to relieve pain associated with blisters, bunions, and corns. Use this expander to provide a roomier and more comfortable fit. Your shoe stretcher comes with detailed instructions. You can get pain relief that works.
Received 4.6 stars out of 5 in customer reviews
BEST FEATURES
Stretches the width of high heel shoes

Designed specifically for 3″ – 6″ high heel shoes

It comes with three adjustable bunion plug

Premium polished beech wood and stainless steel parts

Sold as a single stretcher
How long can you leave a shoe stretcher in a shoe?
Twist the knob to start extending the shoe and keep turning it until you feel resistance. That tells you that the shoe is beginning to stretch. You will typically have to leave the stretcher in at least overnight and sometimes for as long as 24 to 48 hours.
Women's Professional Shoe Stretcher- FORMÉ Shoe Shaper stretches Heels and Flats – Any women's shoe, for that matter, loosens width on heels and pumps.
Don't let your shoes choose your outfit – Stretches to relieve numb toes. Formé wings expand the toe box up to half size, reducing numb and cramped toes. It prevents wrinkles and creasing, so shoes stay looking new and chic/crisp.
Received 4.6 stars out of 5 in customer reviews
BEST FEATURES
FORMÉ works in any shoe style
The Forme shoe shapers are great for preventing creases in your new shoes.
It makes any shoe more comfortable
The World's first adjustable women's shoe shaper
Formé would give women's shoes a custom, comfortable fit, even if they didn't start that way. See how the tool stretches shoes of all styles quickly.
Why do my heels hurt when I get out of bed?
Flat foot or plantar fasciitis most commonly occurs with the first few steps in the day or after sitting down for a long period and toward the end of your day from prolonged standing, Morning pain is from the sudden tension of the plantar fascia as it gets stretched after shortening overnight.
How do I stop my heels from rubbing the back of my heel?
Trick and tips to stop heels from hurting the back of your foot.
Get an appropriate fit with insoles. Insoles will add a small lift to your foot, decreasing the surface area in contact with the back of your heel. … Double socks. Try wearing your regular socks over a thinner pair of socks or nylons. Use the best high heel shoe stretcher; use a moleskin. Go to the cobbler, use warmth cloth or use duct tape.