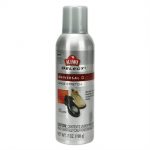 Tight shoes are a thing of the pass when you use the Kiwi select universal shoe stretch. It gentle stretches nu-buck, leather, suede and reptile skins.
Kiwi Select shoe stretch has been developed to permanently stretch shoes, boots and gloves made of leather, suede, nubuck or reptile skin. Not recommended for use on man-made materials.
Kiwi shoe stretch spray main features: 
Gently Stretches leather, suede, Nu-buck and reptile skins.

Great for shoes and gloves For All colors

Permanently stretches shoes and gloves made of leather, suede, nubuck, or reptile skins

Contains one 7 Oz. can 
Professional Boot & Shoe Leather Stretch
Professional Leather Stretch is a conditioner that is used to stretch leather shoes and boots. It is a chemically made item which enlarges the tight hoe while walking.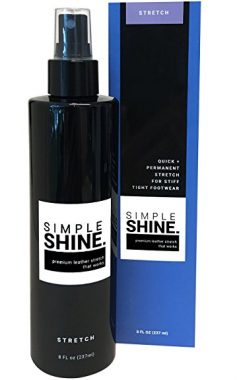 Simple Shine Features– Spray the shoe stretch fully on the shoe where it needed to stretch. When the solution dries, you can wear the shoe. If it is not fit yet, repeat the process until it becomes comfortable.
PROS–
The shoe stretch can be useful for leather, linens, canvas and suede.
Easy to spray and use
Stretch the tight areas, and it does not damage the leather.