How to care for your leather shoes
Caring for Your Calfskin Leather Shoe
To get an elegant luster, wipe your footwear with a damp cloth and allow them to dry. Then, apply a light coat of shoe polish or cream with a flannel polishing cloth or horsehair brush and allow to air dry. Try to remove excess polish by brushing with a horsehair brush and buff to a desired shine.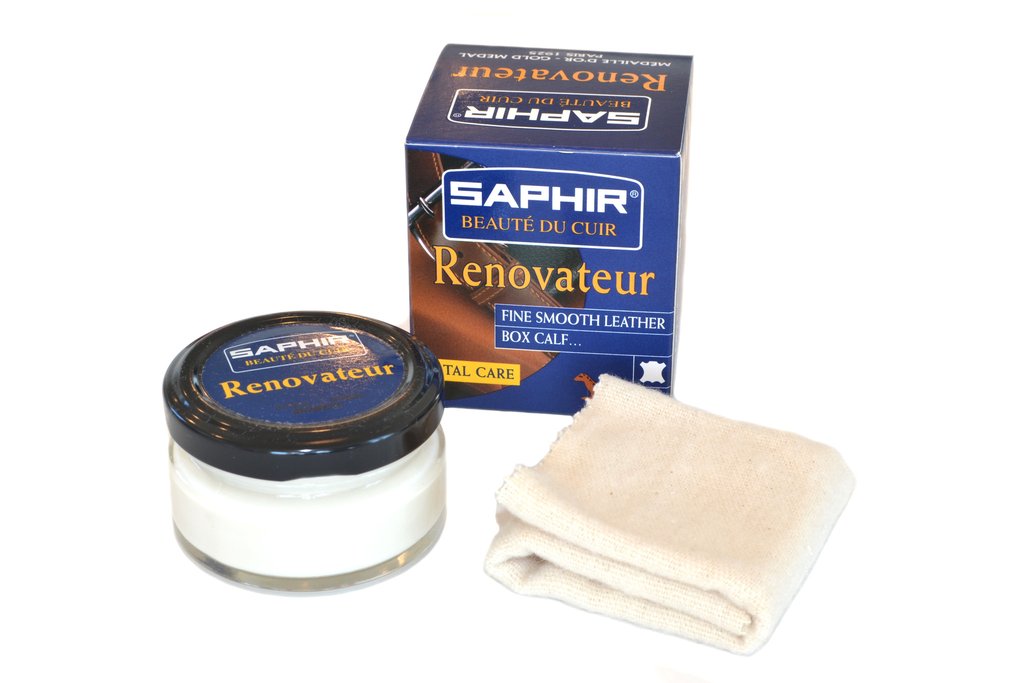 How to Care for Genuine Shell Cordovan
To eliminate any residue in places where the shoe flexes, and to keep the handsome natural appearance of the leather, brush the cordovan footwear with a horsehair brush or wipe with a soft cotton flannel cloth. Polish occasionally using Allen Edmonds cordovan care lotion to keep a vibrant color.
Caring for Suede and Nubuck
The suede and nubuck cleaning process is excellent for removing dirt and restoring the nap to suede and nubuck leathers. For everyday care, use the combo brush for spot-treating and detailing. Apply Simple Shin spray waterproofer.
Caring for Casual Leather
Employ Saphir renovateur shoe cream with a soft cotton flannel cloth and allow to air dry. The leather is lightened or darkened according to wear. If the shoe has contrast stitching, a leather cream is advised. For our Rough collection fashions, we recommend using saddle soap.
Otter Wax Best Leather Shoe Care Products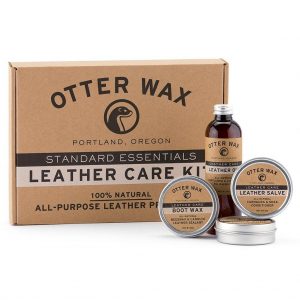 All you need to keep your shoe looking new. You'll find all 4-Steps for their leather care system in this sampler box. When it comes to caring for your old, dehydrated leather, it is always essential to Clean, Condition, Shine, and Shield. This custom kit comprises the four items you will need to make sure that your leather stays supple, healthy, and water resistant. Just a little bit more about the 4-Step approach to caring for leather.
Follow with the Leather Salve to moisturize your leather shoes since it restores oils, revives suppleness, and repairs cracking from dehydration. Leather Oil is a fast way to revive the natural glow of your leather shoes with a deep-conditioning combination of flaxseed oil, vitamin-e, and a proprietary blend of all-natural essential oils. Lastly, utilize Boot Wax for an additional layer of protection and water repellency.
Caring for Patent Leather
Use Saphir Pommadier Cream Polish and a cotton flannel cloth to remove any residue. Follow up by buffing the shoes to a brilliant shine with a soft cotton flannel cloth.
Can My Shoes Be Recrafted?
When shoes are so meticulously crafted, it is easy to restore them to near-new condition with an exclusive Recrafting procedure. Click Here for more information.
Things To Remember – With Leather Shoe Care Products, less may be more
While wax cream and dubbing will be the foundation of advanced caring, it makes sense to also use a cleaner from time to time. This will remove any excess shoe cream, dirt, salts and moisture in the leather top and the inner lining and regulate the leather's natural pH-value. A shoe cleaner is an excellent addition to any thoughtful shoe lover's cleaning kit.
Every two or three months you should care for your shoe sole, also. Appling oil directly on to the leather outsole and spread it evenly on the surface with an appropriate brush. This shoe care product guarantees less friction, protects against humidity and lengthens the lifetime of your footwear. While a few other shoe care products are not superfluous, be sure to invest in a quality brush and shoe horn, as well.