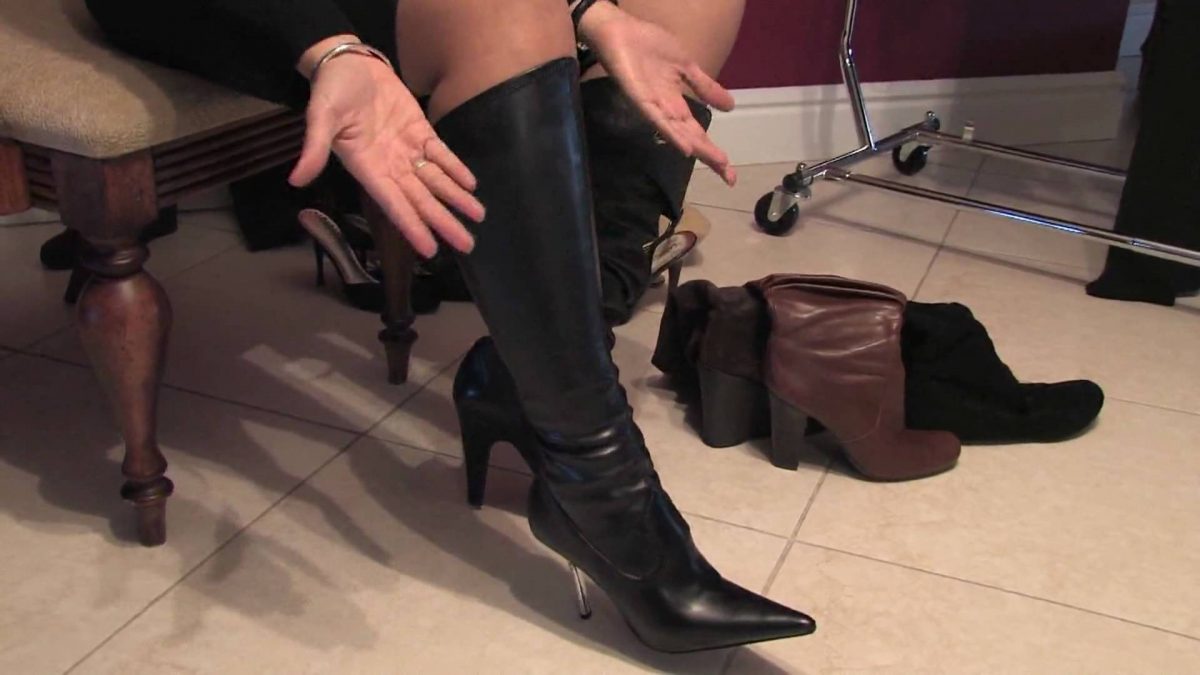 Why is the best shoe stretcher made without any plastic parts? Because plastic breaks when put under stress. Research shows that shoe stretchers made with plastic components frequently break. Therefore creating the best shoe stretcher from all wood and metal (only the little bunion plugs are plastic).
Heavy-Duty Wood & Metal 2-Way Premium Shoe & Ankle Boot Stretcher
This is a 2 Way Shoe Stretcher which means it can stretch your shoe lengthwise and widthwise. Instructions on how to use this stretcher are printed right on the box. Also included are 6 Bunion Corn Plugs which can be used to loosen any small local area where your shoe causes you discomfort. This stretcher is made from Birch Wood which is a deciduous hardwood and will last for decades. It arrives in the classic navy blue HoundsBay box.
Best Features:
Beech Wood & Thick Steel

No Plastic Components means this Shoe Stretcher Will Not Break when tightening it

Superior 2 Way Stretching so you can Stretch the Length or Width of your Shoe or both ways at the same time

6 Bunion Corn Plugs allow you to Loosen Multiple Small Areas that may be causing you discomfort

Metal & Birch Wood Construction makes this a Solid Shoe Stretcher that will Last for Decades

Only 1 Stretcher Included with Purchase; It's Designed for Both Right & Left Shoes
---
Premium Boot Stretcher for Dress, Hiking and Work Boots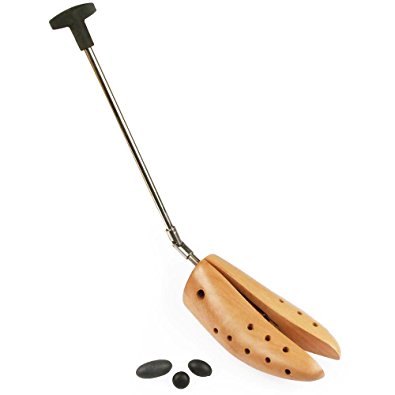 A good pair of boots can take you far. Strapped to your feet, they're always ready to take you up the highest trail, protect your feet at work, and help you cover the most ground in the time between. A ridged pair of boots can slow you down, which is why FootFitter created this Professional Boot Stretcher for Dress, Hiking and Work Boots. After all, your boots were made for walking, and that's just what this essential tool will help you do!
Best Features:
Beech Wood

Boot stretcher: designed with extra long shaft to easily stretch boots

Beech wood: polished German harvested beech wood boot stretcher

Spot relief: includes 3 bunion/corn plugs for pressure point relief

Single stretcher: single stretcher only! Can be used for right & left boots

Not for western-style boots
---
Professional Western Boot Instep Stretcher Mens and Womens
After you wore your Western boots or Boots without zipper and you are experiences tightness on the Vamp/instep. This device will relief the pain from your tight boot. Universal jointed rod use in even very high top boots. High quality wood stretcher. The one used by all professionals and in all Western Boot Shops.
Best Features:
Expandable instep raiser helps relieve painful tightness.

Available in 2 Sizes for Men, 2 Sizes for Women,

Can Be Used for Right & Left Boot
---
Premium 1″ – 3″ High Heel Boot Stretcher
Professional's Choice for High Heeled Boots is made to stretch only the width of the boot, leaving the instep unaltered. It features an arch specially designed to fit heeled boots. One single stretcher can alter both the left and right boot due to the shape of its toe block.
Best Features:
HIGH HEEL BOOTS: Designed specifically for stretching high-heeled boots.

BEECH WOOD: Made of 100% farm-harvested German beech wood.

STAINLESS STEEL: Hardware made from sturdy stainless steel parts.

WIDTH STRETCHER: Stretches the width of high heeled boots toe box.

BUNION PLUGS: Inserts can be placed in pre-drilled holes for spot relief.
---
Metal Calf and Instep Boot Stretcher
The Cast Aluminum Combination Boot Instep and Shaft Stretcher is a professional device used to stretch the instep and shaft of your boots. It gradually stretches the boot shaft and instep to relieve tightness around the calf muscles. This stretcher has a mechanism which allows for stretching the instep or the shaft of your boots. This heavy duty stretcher will last you through the years and will fit most boots.
Best Features:
Made from cast aluminum

Stretches boot shaft and boot instep at the same time

Works on all types of boot including Western, Work and Riding boot

One size fits all